"The greatest glory in living lies not in never failing, but in rising every time we fail."
– Nelson Mandela
"Efficiency is doing the thing right; Effectiveness is doing the right thing."
– Peter F. Drucker
"The difference between a boss and a leader; a boss says 'Go!' a leader says 'Let's Go!'"
– E.M. Kelly
"Together we are better."
– John Paul Warren
"Good brands reflect the histories of the time and the group of people that made them."
– Richard Branson
"The rich invest in time, the poor invest in money."
– Warren Buffett
"If you are successful, you may win false friends and true enemies. Succeed anyway."
– Mother Theresa
"To move the world, we must first move ourselves."
– Socrates
"I don't know the key to success, but the key to failure is trying to please everybody."
– Bill Cosby
"All lasting business is built on friendship."
– Alfred A. Montapert
"Without continual growth and progress, such words as improvement, achievement, and success have no meaning."
– Unknown
Real Estate Its More Than The List Price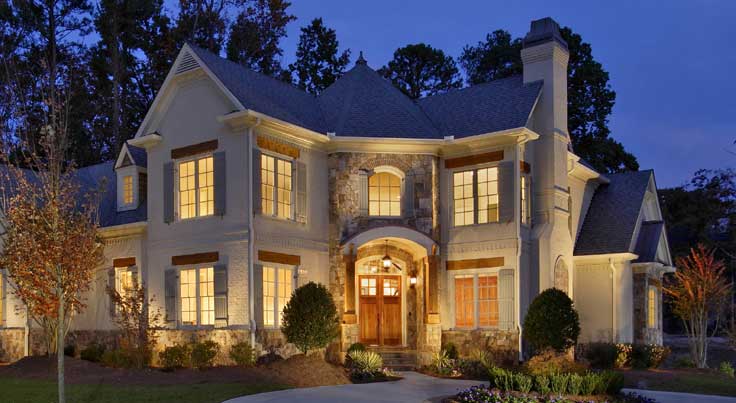 For many, the purchase and sale of real estate is the single most important financial transaction that will ever be undertaken. Too many times, the primary focus of the real estate transaction is the property's sales price and market value. Unfortunately, buyers, sellers, investors, and many real estate agents simply don't consider or understand the other critical analyses that should be an integral part of the decision-making process. These financial considerations include a formal affordability analysis, mortgage rate research, property tax assessments and trend analysis, and the income tax implications of the transaction. With so much of your hard-earned financial resources at stake, doesn't it make sense to have highly-qualified financial professionals assist with the process?
Lopez and Company developed the Real Estate Advisory Team to provide the professional financial guidance necessary to make educated decisions when it comes to real property purchases and sales. The team consists of certified public accountants that are licensed real estate professionals. Our professionals are dedicated to assisting our clients perform a true fiscal analysis related to the purchase or sale real estate based assets. With our guidance, we ensure our clients make a sound financial decision.
For individuals and families, we assign the true cost and affordability of the real estate. Its more than your mortgage payment, we examine the cost most people ignore such as commuting cost, property tax analysis, additional asset purchases, and cost of maintenance.
As CPAs and licensed real estate agents, we provide our real estate investors with the best of both worlds. This combination of licensed skills allow our team to identify properties, provide market analysis, negotiate transactions, and most importantly ensure all transactions are initiated in compliance with Internal Revenue Service regulations related to 1031 exchanges and capital gain and loss reporting.
Our advisory team stands ready to assist our clients with:
Negotiating the purchase and sale of real estate;
Performing property affordability analysis;
Complete property tax assessment and trend analysis;
Create cash flow analysis for investment properties;
Ensure 1031 exchange compliance; and
Develop business property sale and purchase analysis.
If you are interested learning how our Real Estate Advisory Team can assist with the purchasing, selling, or leasing of residential, commercial, or investment real estate please contact David Lopez at 215.732.9196 or email David at dlopez@davidlopezcpa.com.
© Copyright David A. Lopez & Company, LLC. All rights reserved.